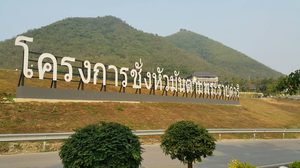 Over 3,000 of Royal projects the King Bhumibol started for us make good samples for…
The December the 5th is always a special day for Thai people. Thai televisions and and media have been continuously talking about a news of a successful royal project, Chang hau mun = to weight yams. MThai Inter has brought the phrase for our readers to learn Thai.
Chang hua mun is one of homophones in Thai language. It is a tricky phrase giving 4 different meanings in different contexts.